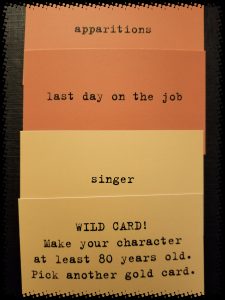 You may not have heard, but while we were working on getting our pilot episode out we had some... what you might call 'technical difficulties'.
So Ereika, to entertain the masses, came up with a mini story series based on these three cards.
Listen and enjoy (oh and subscribe to our YouTube channel as there's likely to be more in the future).